EDIUS X
spoken "EDIUS 10" is new Non-Linear Video Editing By Grass Valley. It comes with great features. EDIUS is the ideal video editing software for professionals and ambitious video enthusiasts. Its users include filmmakers, video journalists, YouTubers, universities, broadcasters, film studios, production companies, wedding films and government agencies.
Beautiful design & easy editing
EDIUS is loaded with powerful features
that makes editing videos very easy.
GV Job Monitor
Now you can work while editing, Background Rendering/Exporting
Audio Filters
Professional Audio filters by Acon Digital with many customizations.
Batch Convert
Convert your many videos files in EDIUS at once using Batch
Seamless Transitions
Get your videos more attractive looks.
8K Resolution
8K (7680×4320) UHD editing is compatible with EDIUS X with Apple ProRes.
Blazing Performance
Full use of modern PC using by Nvidia graphic card (1050 Ti/1650 or higher)
Updated Frequently
One purchase grants you Free EDIUS X.xx timeline updates.
Tons of Upcoming.
Don't get limited by EDIUS X have more upcoming gorgeous features in future updates.
Subscribe our channel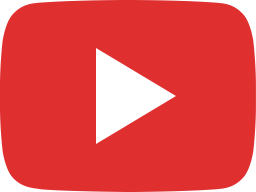 EDIUS X Title Project | Video Mixing Editing System | Edius 9/8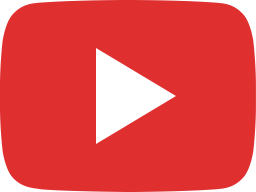 Saiyaan Dil Mein Aana Re | EDIUS X Wedding Song Project | Video Mixing Editing System | Edius 9/8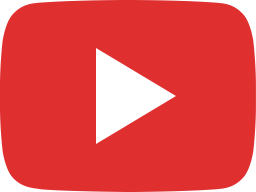 Yaad Piya Ki Aaane Lagi | EDIUS X Wedding Song Project | Video Mixing Editing System | Edius 9/8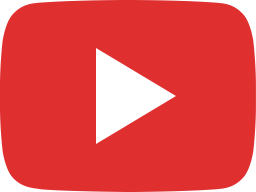 Nazar Na Lag Jaaye | EDIUS X Wedding Song Project | Video Mixing Editing System | Edius 9/8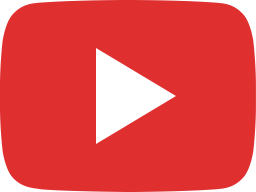 Wedding Invitation/Save The Date | e-Card & WhatsApp Invitation | Art Style Hindu e-Card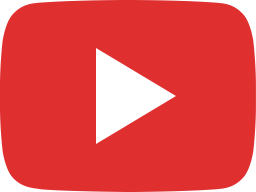 Grass Valley EDIUS X (EDIUS 10) Product Video | Video Editing Software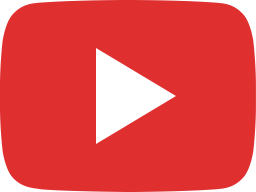 EDIUS X 10 Preview | Top & New Features : Explained Details in Hindi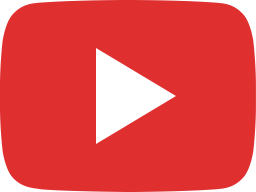 EDIUS X 10 Effects Preview | Top & New Features Part 02 : Explain Details in Hindi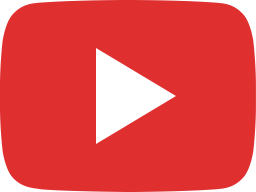 Deleted video
EDIUS X spoken "EDIUS 10" marks the start of a new era of nonlinear editing. EDIUS X comes with a completely redesigned core engine along with a modular concept allowing even more performance for fully customizable workflows.
For about two decades EDIUS is well known for its stability, benchmark-setting performance, and creative tools. EDIUS is being used across the industry from broadcast facilities and news agencies up to government institutions, corporate productions, independent filmmakers, video creators, wedding video mixing editing and video enthusiasts.
The new modular design enables Grass Valley to continuously update and enhance the EDIUS X feature set and workflow options. This will allow us to meet upcoming customer demands and to incorporate new technologies and web services such as machine learning during the ongoing development. All EDIUS 10.x releases will be available free of charge during the expected lifecycle of about two years.
Background Rendering: EDIUS X will never ask you to interrupt your editing for a process to finish. This will make your workflow smooth, creative, and virtually unstoppable.
Background Export: The new background render engine is also great for exporting files. You will never have to pause your work.
GV Job Monitor: EDIUS X keeps you informed about all background activities and lets you prioritize jobs as needed.
VST Plug-In Support: EDIUS X broadens the support for VST-plugins. This includes the support for latency compensation along with a powerful WaveShell integration.
Motion Tracker with Chase Mode: EDIUS X allows you to easily attach a label, animation, or video clip to your tracked object.
Motion Tracker with Anchor Mode: Have your picture automatically reframed with reference to the tracked object. This is great for aspect ratio conversions and virtual multi-camera shots.
H.265 Export: EDIUS X speeds up the export rendering time by leveraging NVIDIA GPU support. This is also available with the new Background Rendering options.
GUI Color: EDIUS X comes with a refined GUI in a bit darker colour. This makes editing even more comfortable, has a cool look and might also relieve your eyes.
Optimized Performance: EDIUS X is all about performance and a future-proof design. EDIUS X does therefore require Windows 10 and makes optimal use of advanced technology. This includes hardware acceleration provided by Intel QuickSync as well as broad GPU support. The new modular design allows utilizing the potential of multi-core CPUs more efficient than ever before.
Optimized Audio Sync Performance: EDIUS X provides an even faster automatic audio sync function auto aligning as many clips as your projects require for a smooth multi-cam edit experience.
Native Support for the Latest Cameras and Codecs: EDIUS X supports the newest codecs and camera releases natively like no other NLE. No need to transcode, just edit!
Ongoing Continuous Development: EDIUS X will continue to expand and grow its toolset with even more creative possibilities. EDIUS X users will benefit from all EDIUS 10.x updates available for download free of charge throughout the entire lifecycle of EDIUS X.
Minimum System Requirements (standalone):
CPU

CPU with AVX2 support: Intel 4th Gen or newer or equivalent AMD CPU*

Memory

8 GB RAM or more | for 4K projects 16 GB or more *

Hard Disk

6 GB of hard disk space for installation, fast drive for video storage

Graphics Card

1 GB VRAM or more | for 4K projects 2 GB or more *

Sound Card

Sound card with WDM driver support

Network

Internet connection required for initial software license activation, thereafter once per month to maintain usage | Offline activation and usage possible for EDIUS X Workgroup

OS

Windows 10 64-bit version 1903 or later

Changes can be made at any time without notice.

Supported Languages

English, Japanese, French, German, Italian, Spanish and Chinese (traditional, simplified)
Quality Design
EDIUS X have more modular design, it's very attractive & eye catchy.
High Performance
The new era of video editing has come, EDIUS well known for his stability & performance more than 2 decades.
Download: EDIUS trial version
You can download and test the 30-day trial version of Grass Valley EDIUS for free. The trial version can be used as a Pro or Workgroup trial version. The trial version is limited to 30 days and requires an internet connection. (Note: The regular EDIUS Pro full version only needs to be connected to the internet once every 60 days in order to check the license and to look for updates. The Workgroup version works without Internet connection.)
The trial version contains a watermark in the preview and the output. Apart from that, the trial version is equivalent to the EDIUS full version and can therefore be easily unlocked for an unlimited time by using a valid Pro or Workgroup serial number.
Phoenix Pro : Wedding Projects & Effects
Discover Wedding Projects For Your EDIUS X | EDIUS 9/8
More Info
Video Mixing Editing System
Video Mixing Editing Computer SystemSales Service & Online Training (Via Internet) Full HD Quality with 3D Effects Digital Video Mixing & Editing By World Class System, Video Mixing Editing Computer System Sales Service & Online.
Discover More
Tutorials To Help
The days of being overwhelmed by long documents without any visual guidance are over – We have an entire video tutorial series available for you that's narrated through the duration.
See The Tutorials
Show Off In Style
The looks & functionality you've been dying for are finally easily accessible. We know you'll enjoy the freedom to showcase your content in the way that it deserves.
Shine Like A Star